Hotel Reservations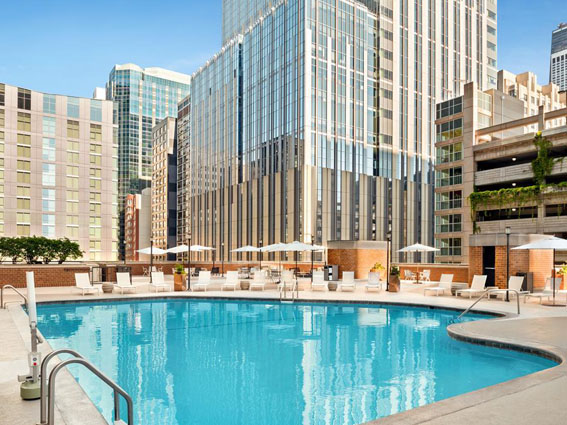 Doubletree by Hilton Chicago - Magnificent Mile
300 East Ohio Street
Chicago, IL 60611
$99.00 plus tax (Single/Double)
Embassy Suites Chicago Downtown Lakefront
511 North Columbus Drive
Chicago, IL 60611
$99.00 plus tax (Single/Double)
Rate is non-commissionable and room reservations may be made at this rate as long as rooms are available in the group block. We have a limited amount of rooms and reservation requests are processed in the order in which they are received, so we encourage you to please submit your request as soon as possible. Please be sure to make your reservations immediately - submitting your hotel reservation prior to the cut-off date does not guarantee that a room will be available in the group block, at the group rate.
Hotel Reservations must be submitted by Monday, January 27, 2020.
Questions?
To make a hotel reservation, click the orange button of your chosen hotel. A webpage will open with the hotel reservation page in a new tab.
If you have questions about your hotel reservation, please contact::
Andreana Leach
andreana@filtxpo.com