Miami Beach Information
Transportation
Airports
Miami International Airport (MIA) is closest.
Fort Lauderdale International Airport (FLL) is only around 40 minutes away (depending on traffic) by shuttle and the rates are often better.
Transportation From MIA:
Transportation from FLL:
Local transportation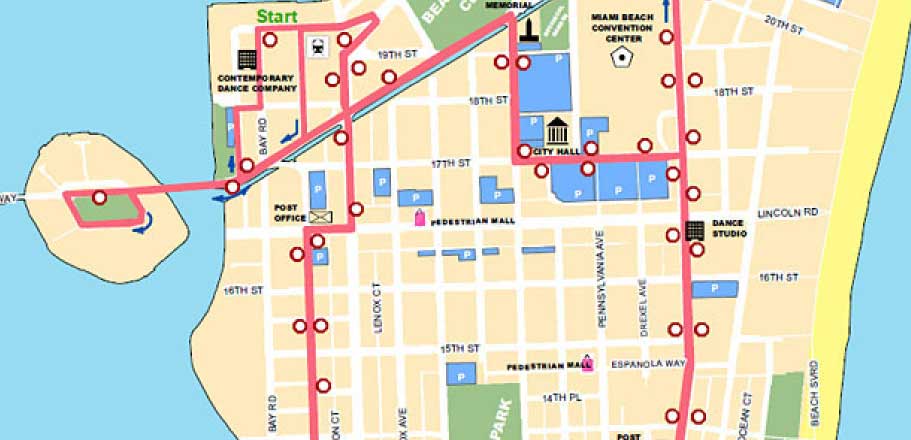 Shuttle buses are available in Miami Beach and is free. There are multiple stops along the route and the buses run all day.
South Beach Shuttle Information and Map
Swoop offers free green transportation by simply texting your location and destination to (305)900-6367.
Free Swoop Rides
Dining / Entertainment / Attractions 
It's a city with amazing weather, exciting clubs and a vibe that is one-of-a-kind! Enjoy a multitude of dining options with an iconic Latin American flair, museums, dancing, sightseeing tours and awesome shopping, too.
The source of artistic inspiration that attracts art enthusiasts with its internationally renowned institutions and exhibits.
There's more than just beach bags and bathing suits in Miami Beach at the famous Lincoln Road Mall and South Beach shopping areas.

Choices range from the simple pleasures of neighborhood delis and cafes to the indulgences of world-famous gourmet establishments with celebrity chefs
Eventually, the sunlight gives way to neon lights with Miami Beach's renowned nightlife.
Miami Beach boasts a seven-mile beach and turquoise waters perfect for playing.
There are many outstanding golf courses to choose from in the Miami Beach Area.